Oh my goodness - the most exciting day!

www.youtube.com/watch?v=o06goDNU17E

Go on click the link and have a giggle at me waffling about crochet and waving my hands about
Channel 5 News filmed me in the studio as 'How to Crochet' is the most Googled phrase in Manchester. It was wonderful, I didn't even feel nervous just delighted to spread the message that crochet is brilliant!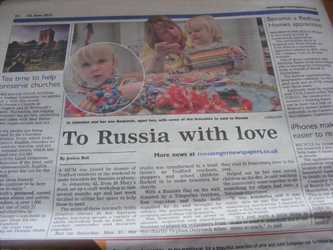 Messenger Newspaper June 2011